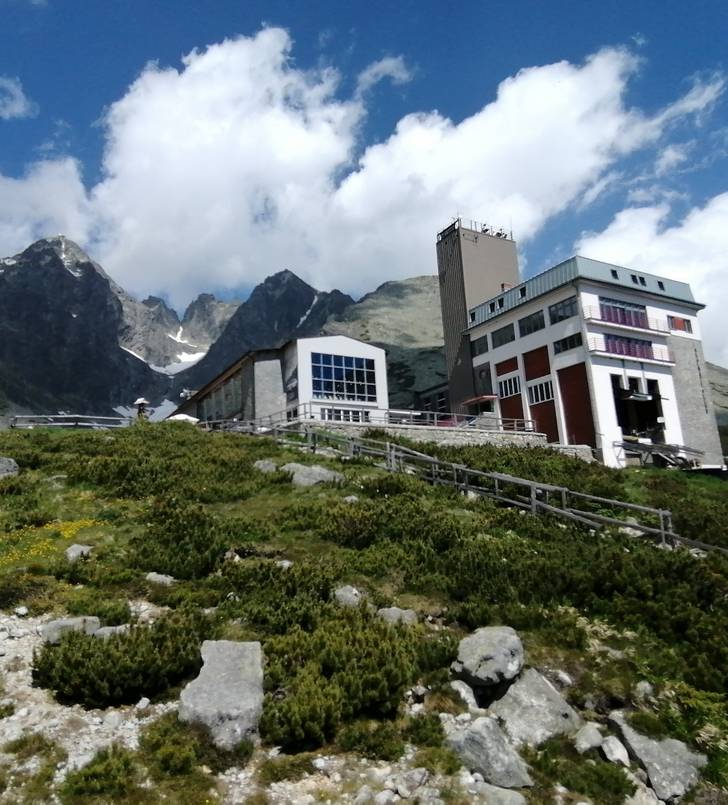 Get as high as 1 754 metres above the sea level to enjoy unforgettable views from the Outlook tower of the Encián Gallery and a unique gastronomy experience served on the tower terrace – a delicious 4-course menu with drinks included in the price. Feast your eyes on the panorama of the High Tatras and Sklanaté pleso in comfort on fur-covered chairs.
After burning some calories while walking up the tower, let us help you replenish some. The meeting is at the Encián Gallery building entrance at 11:15am, a guide will be waiting for you there. The lunch begins at 11:30am and takes 1.5 hour.
DATES AND PRICES
BUY online na www.gopass.sk
* There is a 100% money back guarantee in case of cancellation due to bad weather conditions.
**Please choose the main course and specify other wishes of yours when booking by phone or by email.
Phone no.: +421 910 921 535
Email: Eva.hudackova@tmr.sk

The main course cannot be changed on the day of the event. Thank you for your understanding.

---
---
---