V predpredaji najvýhodnejšie / Pre-sale at the best price
Zažite Silvester na tatranskom vzduchu. Aktuálne v predpredaji na gopass.travel za najvýhodnejšiu cenu.
Experience New Year's Eve in the Tatra air. Currently on pre-sale at gopass.travel at the best price.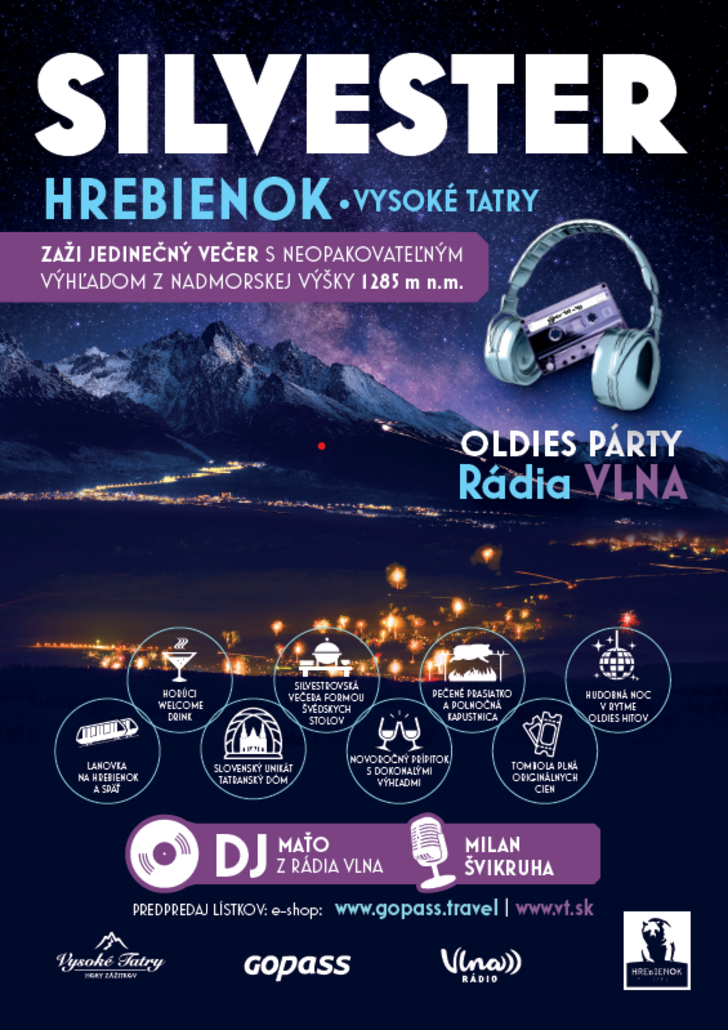 Welcome the New Year in style and treat yourself to the most beautiful view of the snow-covered landscape under the Tatras, brightened by the lights of New Year's fireworks.
New Year's Eve at Hrebienok is a unique fun in the embrace of beautiful nature. Celebrate this special moment and welcome the New Year accompanied by a great music programme, delicious food and a magical atmosphere.
Take a comfortable ride to Hrebienok and warm up with a delicious warm welcome drink waiting for you at the cable car. The varied programme, hosted by the popular Milan Švikruha from Radio Vlna, will put you in the perfect mood. The Hrebienok restaurant will be sounding to the rhythm of the Oldies party performed by DJ Mato. Delicate flavours and buffet tables are fully available for the duration of the event. The competitive spirit will surely be delighted with the opportunity to join the raffle and win great prizes.
During the event, you can enjoy a close-up view of the precise work of the ice sculptors in the Tatra Dome. With a glass of sparkling wine in hand and a view for the gods, welcome the New Year on Hrebienok. The cable cars will take you back to Stary Smokovec in comfort and warmth at 1:00 and 2:00 p.m. Happy New Year. Confirm your non-binding participation in this event and follow the important information first!
Translated with www.DeepL.com/Translator (free version)
---
As part of the New Year's Eve on Hrebienok event there is a strict ban on the use of any pyrotechnics.
---
The best deals now in pre-sale at gopass.travel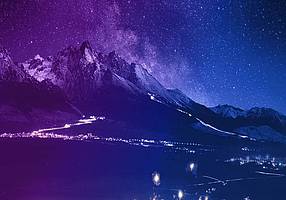 What is waiting for you?
An evening full of entertainment, gastronomic delicacies and a rich Tatra programme. What else can you look forward to during New Year's Eve at an altitude of 1285 m above sea level?
More information about the programme and dress code