IMPORTANT NOTICE
Dear clients, to join the event, you need to show your certificate after full COVID-19 vaccination.
*Fully vaccinated individuals are individuals who were vaccinated with the 2nd dose of a 2-dose vaccine at least 14 days ago, or with a 1-dose vaccine at least 21 days ago, or with any vaccine dose at least 14 days ago if they overcame the COVID-19 disease during the past 180 days.
Dinner under the stars - Skalnaté pleso
29th December 2021 / 8th January / 8th February / 26th February / 12th March / 16th April / 7th May 2022
Enjoy an atypical dinner under the stars of the Tatras and a unique atmosphere of a mountain embrace at night. The evening includes adventurous cable car transport to Skalnaté Pleso, a tasty dinner in the renewed and modern Panorama restaurant and watching the starry sky with professional astronomers of the Slovak Academy of Sciences including commentary.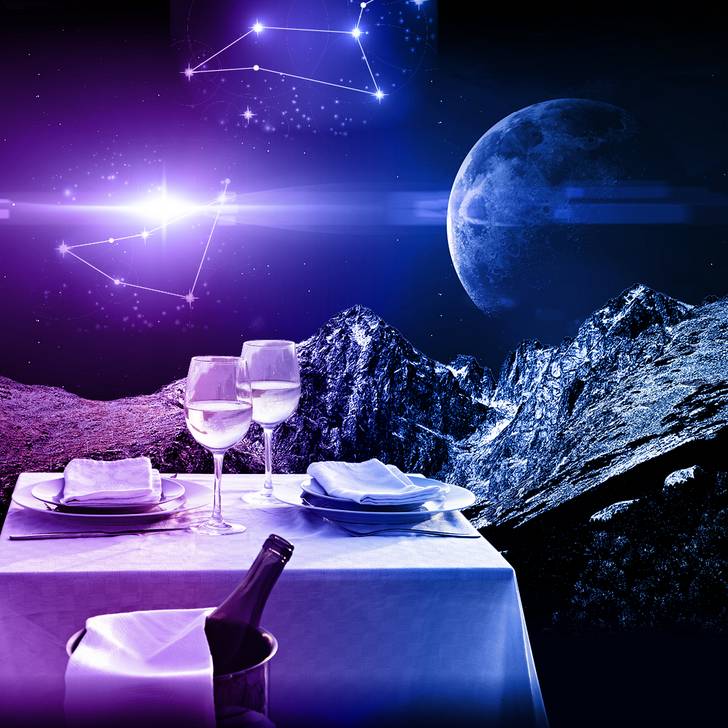 Spend a unique evening at the altitude of 1,751 metres with us, an interesting programme and great food. This extraordinary experience is available only on 7 selected dates. Begin with a welcome drink in the Après ski bar in Tatranská Lomnica. Then enjoy an evening cable car trip to Skalnaté pleso and an embrace of romantic lights. Enter the Panorama Restaurant in Skalnaté pleso and treat yourself to a unique dinner with a relaxing atmosphere. This season, the evening continues with something new – watching the stars with professional astronomers of the Slovak Academy of Sciences. And after the dinner and the exciting programme, visit a sightseeing tower and feast your eyes on the peaks of the Tatras, valleys and their breathtaking night atmosphere.
---