Skialp centrum - Tatranská Lomnica mimo prevádzky
Skialp centrum v Intersport Rent v stredisku Tatranská Lomnica je aktuálne zatvorené z prevádzkových dôvodov. Skialp centrum môžete využiť na Štrbskom Plese na prevádzke Tatry Motion Rent & Service priamo pod svahom.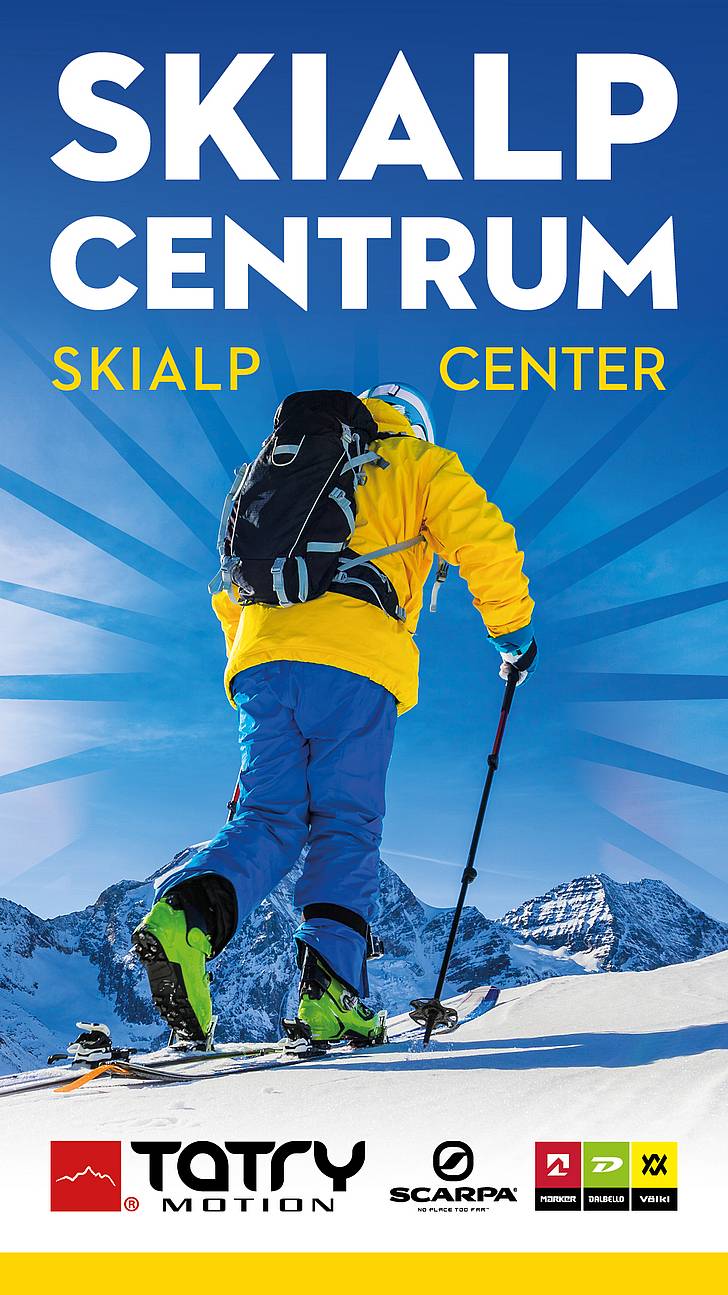 Novinkou na zimnú sezónu 2019/20 je nové SKIALPINISTICKÉ CENTRUM v Intersport rent v Tatranskej Lomnici v budove kabínkovej lanovky a v Tatry Motion Rent & Service prevádzke na Štrbskom Plese pri zjazdovke Interski, kde si môžete zapožičať kvalitnú výbavu od popredných výrobcov a to Völkl, Marker, Dalbelo a Scarpa. Skialpinizmus sa stáva stále populárnejším športom a preto Vám prinášame možnosť si to vyskúšať.
Pozrite si dôležité pravidlá a upozornenie pre pohyb skialpinistov po zjazdovkách v Tatranskej Lomnici a na Štrbskom Plese.
NOVINKOU je aj Večerný skialp výšľap v strediskách Tatranská Lomnica a Štrbské Pleso a to každú stredu od 16:00 do 18:00
Obchody a požičovne Tatry Motion
Obchody, požičovne a servis Tatry Motion ponúkajú návštevníkom široký sortiment oblečenia, kvalitnú výstroj a špičkovú úpravu lyží, či snowboardov.