Oznam
Vážení klienti, bezbariérová prístupová trasa k lanovej dráhe na Hrebienku (chodníkový most) je aktuálne z dôvodu rekonštrukčných prác mimo prevádzku. Prosíme na východ z nástupišťa použite vyhradenú trasu. Ďakujeme za pochopenie.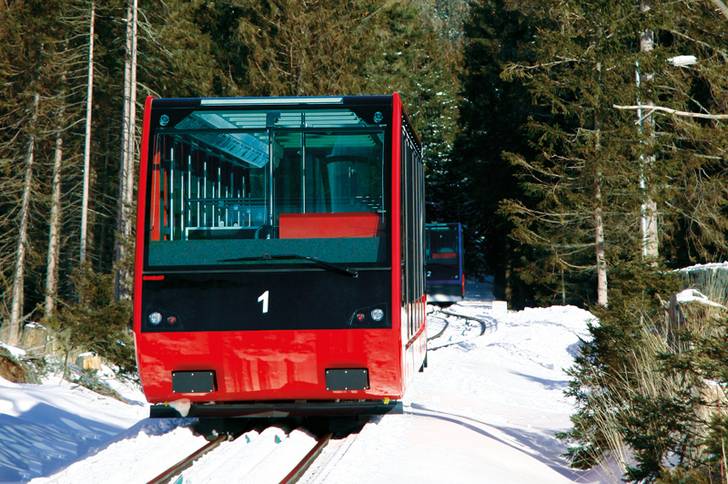 Hrebienok (1,285m) is a very popular tourist destination in the High Tatras. The oldest tourist centre Starý Smokovec is a significant crossing station of the town of Vysoké Tatry. From the settlement of Starý Smokovec one can easily get to Hrebienok – a starting point for several tourist trails. Take a funicular from Starý Smokovec to the altitude of 1,272 m and enjoy the same feeling as Her Majesty, Queen Elizabeth II. could when she visited the High Tatras. It takes 7 minutes only to surmount a vertical drop of 255 m. Hrebienok is a popular starting point for hiking trips to valleys of Veľká and Malá Studená dolina or to Slavkovský štít (peak). Recharge your batteries after a strenuous hiking trip at the Snack bar of Hrebienok. It is located inside the building of the upper funicular station. It is an ideal place for family meetings, just a stone´s throw to embark or disembark the funicular.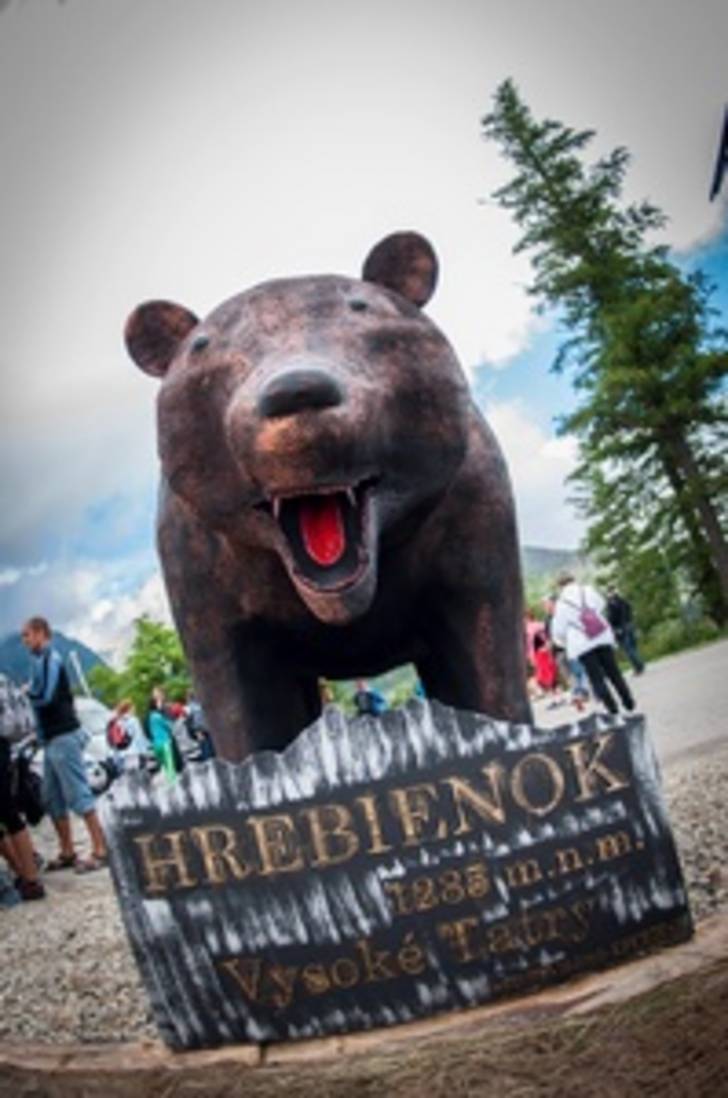 Hrebienok has another attraction! 350 kg heavy Kubo the Bear will be looking after the safety of tourists. Visitors can also have a picture taken with him and the dominating Mt. Lomnický štít in the background, which used to be called "grandpa" by local Tatra inhabitants.
The patron of Hrebienok, 2.4-metre long Kubo the Bear of iron, was brought from Trebišov. He weighs 350 kg, his teeth are made of iron spikes and eyes of semi-precious stones.
Besides Kubo, there has been a new relax zone in the area of Hrebienok since 29th July 2015. Five sculptors needed three days to carve out and place 5 other bears of wood in the relax zone on Dolná lúka (Lower Meadow). Visitors can have a look at them and even relax on comfortable deckchairs next to them if they need a break during their hiking trips.
Okrem medveďa Kuba nájdete na Hrebienku aj Príjemnú zónu, ktorej vstup stráži niekoľko drevených medvedíkov. Na Dolnej lúke v samotnej príjemnej zóne sa nachádza ďalších 10 medveďov z dreva. Návštevníci príjemnej zóny si budú môcť medvede prezrieť a dokonca si pri nich aj počas vysokohorských vychádzok a túr oddýchnuť na pohodlných ležadlách.Okrem toho, vás v príjemnej zóne čaká množstvo náučných tabúľ na ktorých nájdete rôzne druhy medveďov z celého sveta.
---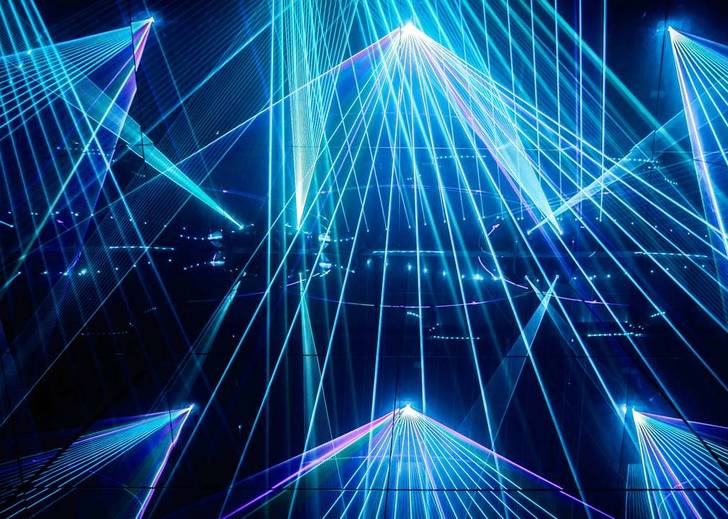 Na vysokotatranskom Hrebienku vznikla novinka - interaktívna galéria svetla - Kvantárium. Zrekonštruovali sme ľavé prízemné krídlo momentálne zatvoreného hotela Hrebienok a v týchto priestoroch následne vzniklo osem miestností, v ktorých uvidíte rôzne audiovizuálne multimediálne show, vyskúšate si aj niekoľko interaktívnych exponátov a spolu s nami objavíte fyzikálne javy, ktoré sa nachádzajú za našimi špeciálnymi objektami v Kvantariu. Prehliadka je teda nielen vizuálne atraktívna a pekná ale aj náučná.
---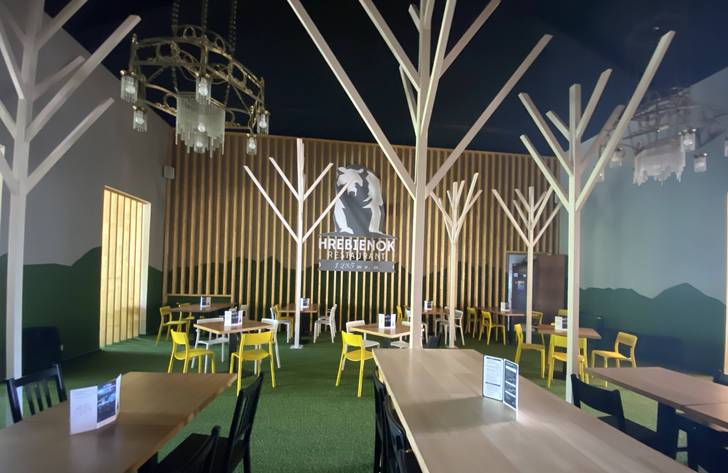 Predtým ako nasadnete na pozemnú lanovku smerom dole do Starého Smokovca, môžete svoj výlet obohatiť o príjemné chute horských špecilít z reštaurácie Hrebienok. Reštaurácia, ktorá disponuje aj veľkou slnečnou terasou s výhľadom na štíty a doliny vás ohúri práve jej dizajnom. Koncept reštaurácie Hrebienok je venovaný obyvateľovi Tatier - medveďovi hnedému. Vychutnať si môžete napríklad veľkú parenú buchtu, guláš, kapustnicu, ryby, či iné špeciality.
---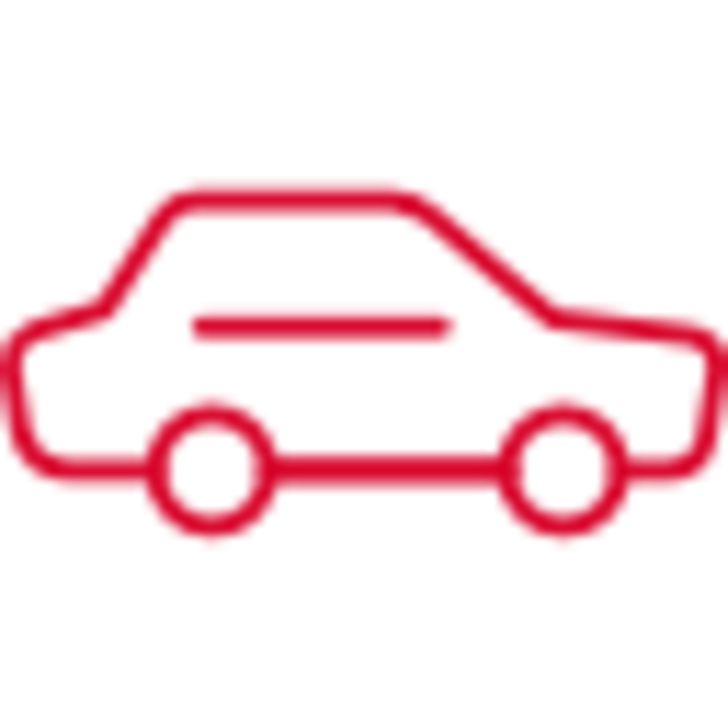 Dopravte sa pohodlne autom do strediska Tatranská Lomnica, odkiaľ vás vyvezie 4-miestna kabínková lanovka na medzistanicu štart a odtiaľ 15-miestna moderná gondola na Skalnaté pleso.
---