---
The icy beauty already has its place - from 27st to 28nd January 2024 it will be the High Tatras Hrebienok, thanks to the 9th year of the traditional TATRY ICE MASTER event, which is returning to Hrebienok after two years. Over two days, ice sculptors from ten countries from around the world will breathe life into 50 tonnes of ice and turn it into 35 unique ice sculptures. During the event, a rich accompanying programme will be prepared for you.
Skilled sculptors and artists will work with the 50 tonnes of ice on a variety of motifs and themes that will breathe life into the impressive sculptures. The ice sculptures created by the artists during the day will be illuminated from dusk onwards, enhancing the design and beauty of each sculpture. One part of the sculptures will be created by the ice carvers next to the cable car building and the other will be placed in the second dome next to the Tatra Ice Dome. The sculptures placed in the dome - the Gallery of Ice Masters will be in operation until the end of the winter season, or until the end of April 2023. The second part of the sculptures will be left in the open air until the weather thaws them out.
You can also take part in the voting for the best team from 10 countries around the world! At each of our stores or ticket office, you will be given a ballot to purchase and you can place the completed ballot in the ballot box. It will be placed on the stage at Hrebienok. By filling in your ballot and entering the competition, you can win great prizes!
The Tatry Ice Master event will be accompanied by a rich accompanying programme. Various games and competitions for interesting prizes will be waiting for you during the day. The full programme will be available soon...
---
---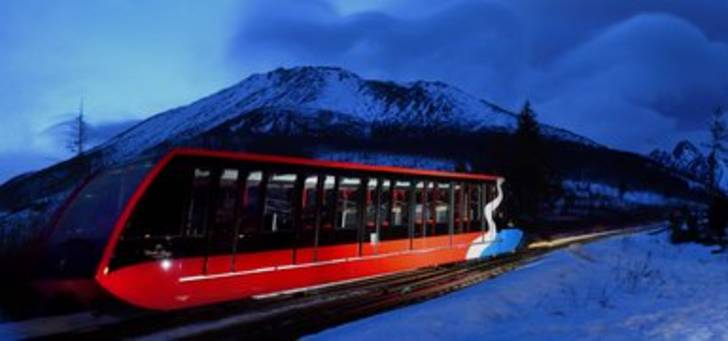 You will be comfortably transported to Hrebienok by an overground cableway from the Starý Smokovec station. Tickets for the cable car can be comfortably purchased at the ticket office in Stary Smokovec or online at www.gopass.travel
---
---
---
---