SÁNKOVAČKA MIMO PREVÁDZKU
Sánkovačka z Hrebienka do Starého Smokovca je vzhľadom na aktuálne snehové podmienky mimo prevádzky.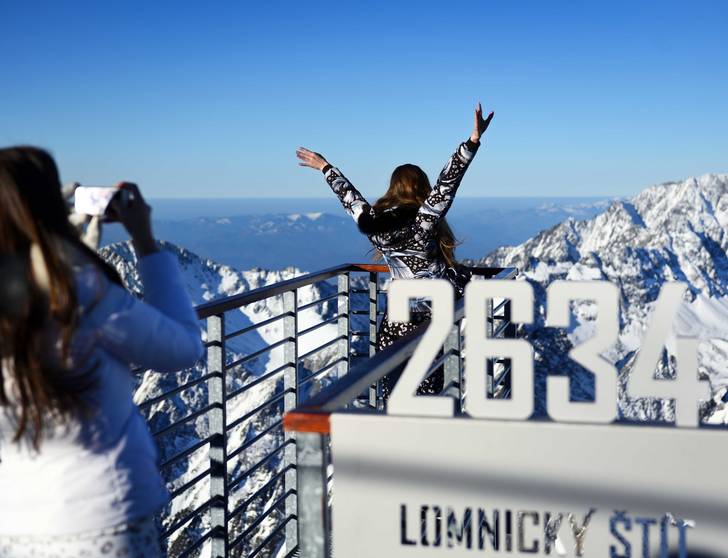 Make a trip to the second highest peak of the High Tatras - Lomnicky peak (Lomnický štít) with your family. Get above the clouds and enjoy unforgettable views of surrounding peaks of the smallest grand mountains in the world. Enter the kingdom of silence and relax in the stylish Dedo café. A 4-person cable car operates from the lower station in Tatranská Lomnica to mid-station Štart, from there a comfortable 15-person cable car continues to Skalnaté Pleso – its upper station, which is also the interchange station on the journey to Mt. Lomnický štít. From there you can take a unique red suspension cable car to Lomnicky peak. which surmounts a vertical drop of 855 metres. The ride takes 8.5 minutes.
---
Nahliadnite do nástupnej stanice lanovky na Lomnický štít vďaka virtuálnej prehliadke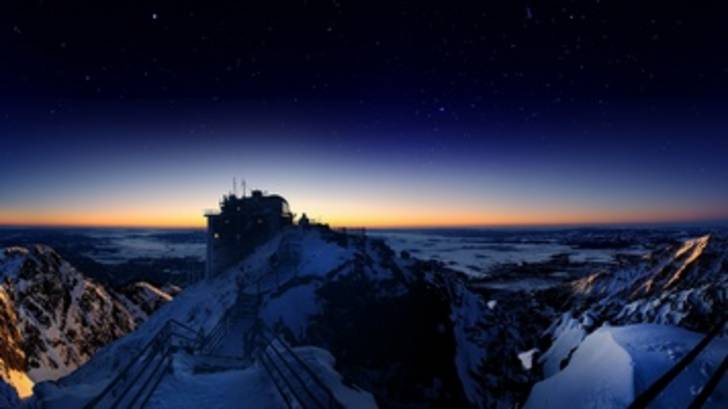 TIP: Spend a night at Lomnicky peak! Use a unique opportunity to spend a night at the highest located suite in Central Europe. Imagine sleeping at the altitude of 2,634 metres among peaks of the High Tatras, with a beautiful starry night over your head.

V roku 1770, kedy ešte neexistovala Tatranská Lomnica, rodina Fabryová z Kežmarku nazvala Lomnický štít "DEDO" v domnení, že ide o najvyšší štít Tatier. Práve z Kežmarku pripomína tento štít deda s dlhým nosom a dlhou bradou.. Dobyť Deda bývalo najsmelšou vidinou mládencov z okolia, ktorí o ňom hovorili ako o nedobytnom. Teraz máte možnosť "dobyť" aj vy legendárneho Deda.